What Makes a Better Battery?
One Man's Story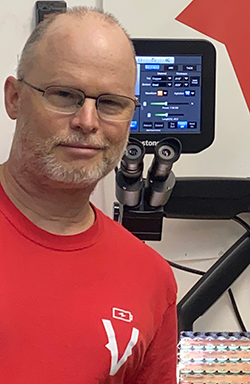 Today's go kart is being highly influenced by battery welding technology. Electric propulsion is ideal for the go kart track, allowing the vehicle to leverage electric motor torque quickness to reduce precious time between each curve in the track.
But this story is not about go karts; it's about how one man's race to make go karts go faster and farther on a battery.
The rush to electric propulsion is not limited to go karts, of course. Manufacturers and R&D labs for scooters, motorcycles, bicycles, airplanes, automobiles, boats, and more have shifted most of their attention to EV. As reported in Micro Welding Today, Global Market Insights estimates the electric motorcycles and scooters market will exceed $40 billion USD by 2026—a $10 billion USD increase in less than seven years! Needless to say, the mobility industry is looking to build a better battery.
And that includes Gary Little, founder of Vextrek, a company currently focused on building and selling electric go kart kits. In less than three years, Gary has been able to push the envelope on battery design. He started his journey with a typical battery spot welder, then moved to an 18650 spot welder, looking for the right tools for him to get more juice out of his power cell.
But Gary ran into a challenge.
"My power cell consists of 500 individual 18650 cans," Gary says. "My existing battery welding kit was inconsistent. I'm working with copper, which is a difficult weld. I was burning through the tab and into the battery materials. It was 1 a.m., I was tired, frustrated, and about ready to call it a night."
Instead of turning off the lights and going to bed, Gary leaned up against the battery spot welder he was using and suddenly remembered a conversation he had with Kyle Kinyon, a battery welding consultant with Sunstone Engineering. "It's funny, isn't it, how things come together? Something Kyle had said weeks ago connects with other information, and suddenly I had the answer I needed. I wanted to call him that minute, but figured I'd let at least one person get a good night's sleep."
The next day, Gary called Kyle and said, "Kyle, with the right tools I know I can do this. I need the Omega. There was a long pause and Kyle says to me, 'Hold on, Gary. Let's talk this through.' And that's why I appreciate Kyle's style. He's going to help me evaluate every option before suggesting a serious investment. But I was to the point that I realized serious tools were needed in order to create a serious battery."
Here's what happened next:
For now, Vextrek is a go kart kit manufacturer. But the company's long-term goals are focused on batteries. "We're using the go kart market as a testing platform," Gary explains. "Our goal is to provide performance batteries to many different industries. So, investing in the tools that will help us realize that goal was a no brainer."
Not long after that call with Kyle, the Sunstone Omega PA250i battery welding system arrived on Gary's door. "From the very first weld I was amazed. Copper is critical to my battery design and the Omega made copper welding incredibly easy."
Gary sums it up this way: "Performance comes down to the battery. The motor and the drive train are less important. With the Omega, I'm feeling much more empowered to provide my customers with a truly amazing battery. Yes, Vextrek has more work ahead but I'm confident I have the right tools."
Click here to learn more about Vextrek. You can also request a FREE Welding Sample courtesy of Sunstone Engineering and its Omega battery welding system. To learn more, call or text +1 801-658-0015 or visit www.sunstonewelders.com.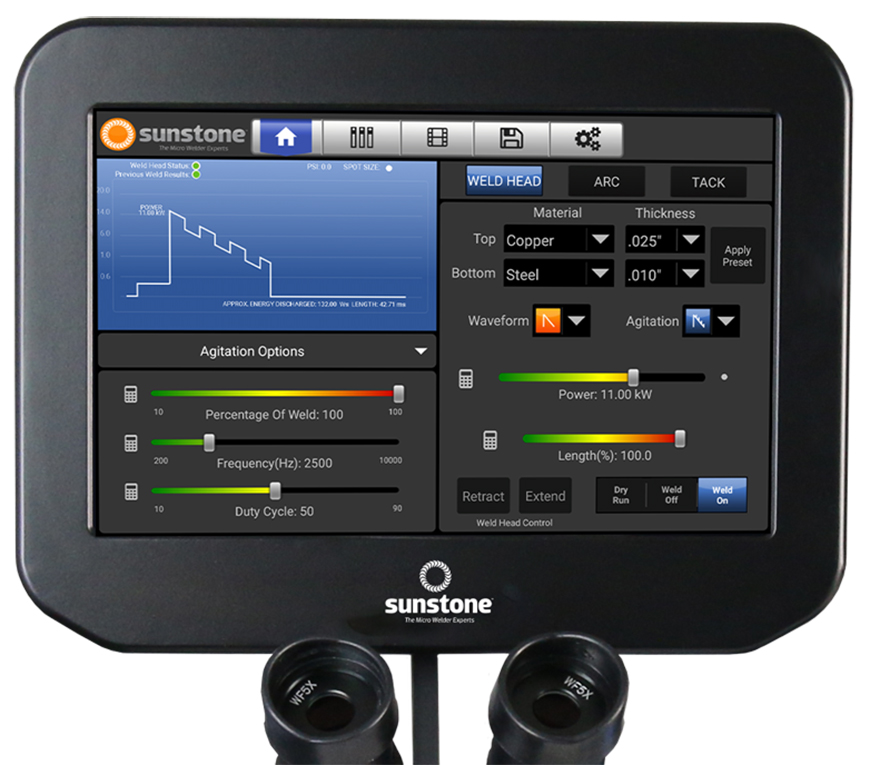 The Secret Sauce: Absolute Energy Control
The Sunstone Omega is flush with features you use to control every aspect of the weld, like power, agitation, and length. A bright, easy-to-use digital touchscreen display is the heart of leveraging the Omega to create the ultimate battery pack. Master welders will appreciate the ability to tinker with minute changes. Or, you can simply choose the materials you're working with and the Omega will automatically choose the best weld settings.
Copper is King
Boost Efficiency. Copper has the highest electrical conductivity rating of all non-precious metals, nearly 40% more conductive than aluminum, 78$ more than nickel. With electric vehicles, scooters, and consumer electronics, the customer experience is built on battery performance. Use the Sunstone Omega to build a more efficient battery.
Save Money. The street price for copper is significantly less than that of nickel or clad. Not only will the Omega help you build a better battery, it will help you build it for less!
Weld Confidently. Two key points: First, the Omega can attach a thicker copper tab to your power cells, for increased pull strength on the tab. Second, the Omega's heat affected zone is small and short lived. Your battery's internal components will not be damaged.
Request a free weld sample. Examine the results yourself.
Key Features
Dissimilar Welding Capabilities. Copper to steel, copper to aluminum, nickel to steel, nickel to aluminum, aluminum to steel.
3 Available Configurations. Stylus only, weld head, or CNC table.
250 Ws Max Energy. The most powerful Sunstone pulse arc welder yet!
Weld Materials 0.003-0.30" (0.075-0.75mm) in Thickness. Perfect for welding copper tabs.
Digital Control. View energy waveforms and histograms.
Visual Waveform Graphs. View energy waveforms and histograms to better understand how your settings are affecting the weld.
PLC-Ready. With 5 outputs/2 inputs the Omega easily integrates into your production process.
CNC Compatibility. The Omega attaches to any CNC table, like the Janome Cartesian Robot.
127 Remote Schedules. Quickly load saved welds and save time.
Import/Export Saved Welds. Easily transfer settings to other Omega units.
Lock-Out Mode. Prevent unwanted or accidental changes to production settings.
Alarms and Warnings. Avoid time-consuming errors or potentially hazardous conditions.
Built-In Training. How-to videos always at your fingertips.
WiFi Software Upgrades. On-board software is easily maintained.
1-Year or "Forever Warranty" Available. Enjoy the standard warranty plan or join the Sunstone Circle and protect your welder for as long you own it! Ask for details.
Got Questions? Call or text +1 801-658-0015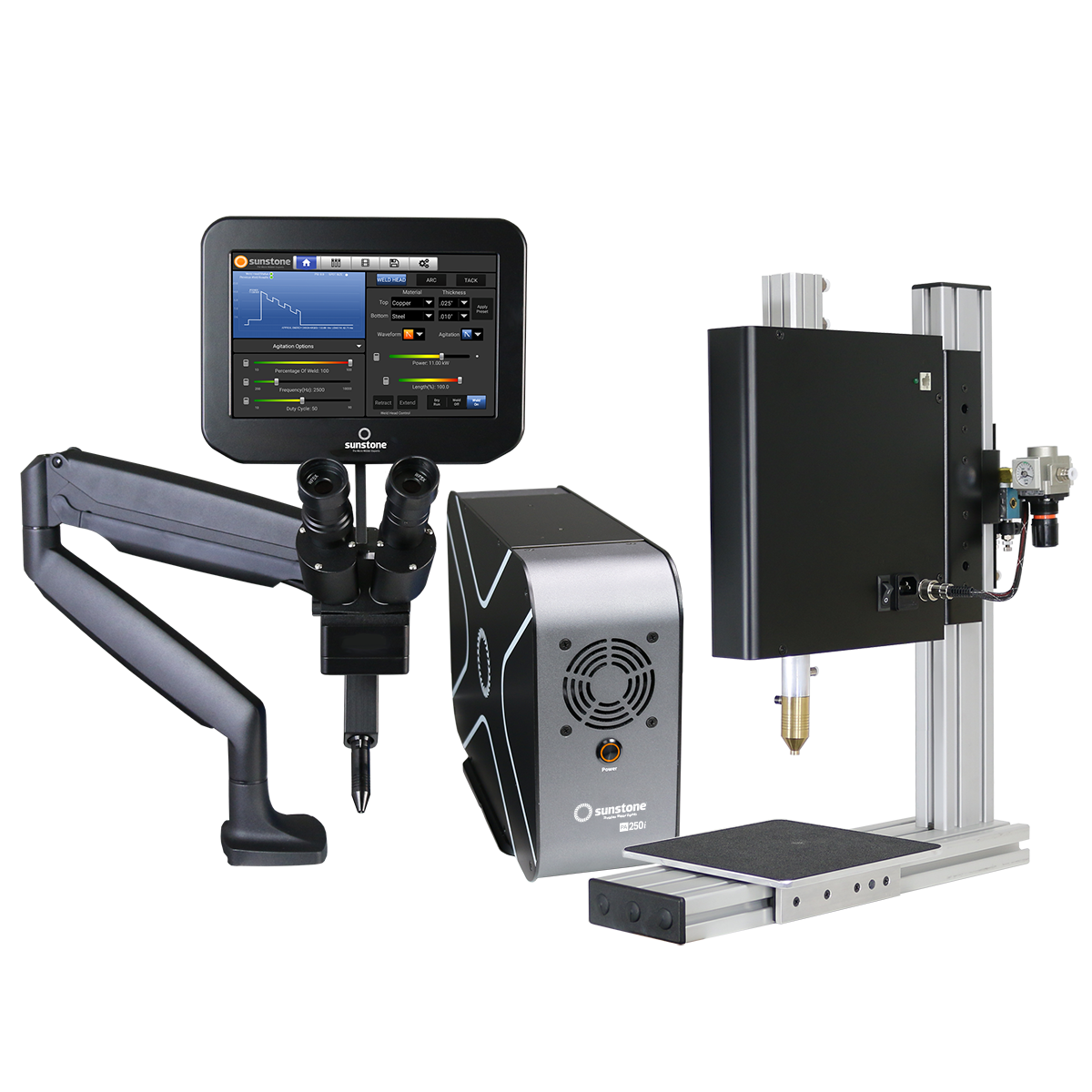 Amazing Versatility!
The Sunstone Omega fits the needs of every organization.
R&D. Research and development labs will appreciate the pulse-arc configuration with 5X premium optics.
Small Shops. With the Omega weld head, your production team will be able to keep up with orders.
Medium to Large Product Floors. The Omega is PLC ready, capable of integrating into your automated production line.
Request a FREE Battery Weld Sample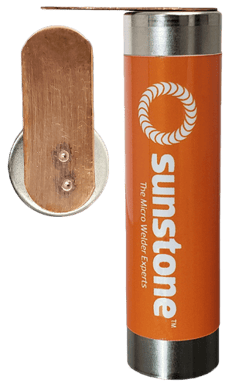 If you think the Omega is the solution to your battery welding challenges, request a FREE welding sample. We'll send you an empty 18650 battery can with a copper tab welded to the top by the Sunstone Omega. There's no obligation on your part!
Got Questions?
Chat with one of our welding consultants at
+1 801-658-0015